Marston Mortaine is a charming village located in Bedfordshire, England. While it may not be widely known for its tourist attractions, there are still a few noteworthy things to do in the area... The best being visiting the Marston Vale Forest Centre:
Click the logo to follow the news...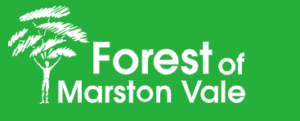 There are several reasons why you might consider visiting the Marston Vale Forest Centre:
Natural Beauty and Outdoor Recreation: The Marston Vale Forest Centre is set in the heart of the Forest of Marston Vale, a large and picturesque woodland area. The forest offers a tranquil and scenic environment, providing opportunities for walking, cycling, and other outdoor activities. You can explore the numerous walking trails, enjoy a bike ride through the forest, or simply relax amidst nature. The forest is known for its diverse flora and fauna, making it a great place for nature lovers and wildlife enthusiasts.
Environmental Conservation and Education: The Marston Vale Forest Centre is dedicated to environmental conservation and sustainability. The forest was created through a large-scale reforestation project, transforming former industrial areas into green spaces. By visiting the center, you can learn about the efforts taken to restore the local environment and the importance of sustainable practices. The center also offers educational programs, workshops, and events focused on environmental awareness and conservation.
Family-Friendly Facilities: The Marston Vale Forest Centre provides facilities and amenities suitable for families and children. There is a children's play area where kids can have fun and burn off some energy. The forest center often hosts family-friendly events and activities, such as guided walks, craft workshops, and seasonal celebrations. It's a great place to spend quality time with your family, enjoying nature and engaging in recreational activities together.
Click the picture to explore the different woodlands
Overall, the Marston Vale Forest Centre offers a combination of natural beauty, outdoor recreation, environmental education, and family-friendly amenities. Whether you're seeking a peaceful retreat in nature, an opportunity to learn about environmental conservation, or a place to enjoy outdoor activities with your loved ones, the forest center provides an inviting destination.
Where To Stay in Marston Mortaine?
The Old Post Office 1BR Apartment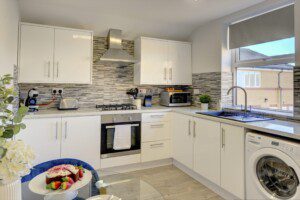 The Loft 2BR Apartment
Snagge Court 2BR House with Garden