The Bedford Embankment, also known as the Embankment Gardens, is a popular destination in Bedford, England. Located along the banks of the River Great Ouse, it offers a scenic and relaxing environment for visitors. Here are some of the best things to do on the Bedford Embankment: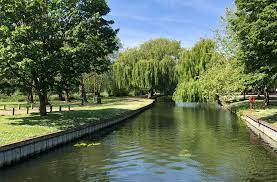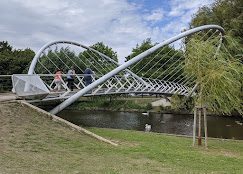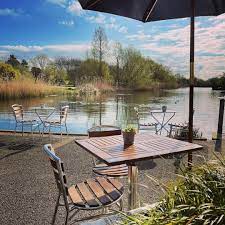 Enjoy a riverside walk: Take a leisurely stroll along the embankment and enjoy the beautiful views of the river. The path is well-maintained and lined with trees, making it a pleasant place to walk and unwind.
Explore the gardens: The Embankment Gardens feature well-manicured lawns, flowerbeds, and a variety of trees. Take a walk through the gardens, find a peaceful spot to relax, or have a picnic with family and friends.
Visit the Butterfly Bridge: The Butterfly Bridge is an iconic pedestrian bridge that spans across the river. It's adorned with beautiful butterfly-themed ironwork, and it offers a great vantage point for enjoying the river views and watching boats pass by.
Check out the War Memorial: The Embankment is home to the Bedford War Memorial, a significant monument dedicated to the fallen soldiers of Bedford during World War I. Take a moment to pay your respects and reflect on the history and sacrifices of those who served.
Explore the Russell Park: Adjacent to the Embankment, Russell Park offers additional green space and recreational facilities. You can find tennis courts, a children's play area, and a café. Consider extending your visit to include a walk through the park.
Take a boat trip: Several boat tour operators offer trips along the River Great Ouse. Consider taking a scenic boat ride to further explore the river and its surroundings. It's a unique way to experience the beauty of Bedford from a different perspective.
Attend events and festivals: The Embankment often hosts various events and festivals throughout the year, including music festivals, outdoor performances, and fireworks displays. Keep an eye on the local events calendar to see if there's anything happening during your visit.
Visit the nearby attractions: The Embankment is within walking distance of other attractions in Bedford, such as the Bedford Castle Mound, the Higgins Art Gallery & Museum, and the St. Paul's Church. Consider incorporating these attractions into your itinerary for a more comprehensive exploration of the area.
SAVING THE BEST TILL LAST.... Visit The Longholme Cafe visit their website to claim 20% off Prosecco Cream Tea whilst sitting on the river! Who doesnt like cake and bubbles?
Book a Place to Stay:
A 3BR Spacious Executive House with Top Notch Kitchen & Dining Space in Castle Quarter very close to the Embankment