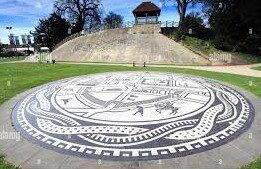 Bedford is a beautiful and vibrant town located in the heart of Bedfordshire, England. It is a town that has something to offer for everyone, from its stunning parks and gardens to its historical landmarks and modern amenities. One of the best places to live in Bedford is Castle Quarter, and in this blog, we will explore why.
Castle Quarter is a residential area located in the heart of Bedford town centre. It is a popular neighbourhood among locals and tourists alike, thanks to its prime location, excellent transport links, and abundance of amenities.
One of the biggest advantages of living in Castle Quarter is its proximity to the town centre. Everything you need is within walking distance, from supermarkets and convenience stores to restaurants, cafes, and bars. You can easily access all the major high street retailers and independent shops, making it the perfect place to indulge in some retail therapy.
If you are a fan of green spaces, then Castle Quarter has plenty to offer. Bedford Park, one of the largest and most beautiful parks in the town, is just a short walk away. The park has a variety of facilities, including tennis courts, a bowling green, a children's play area, and a café. The park is also home to several events throughout the year, including outdoor concerts, theatre performances, and charity runs.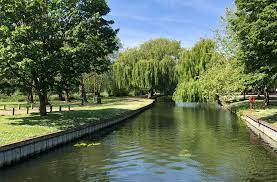 You just have to take a stroll down Bedford's River Great Ouse. The Embankment is charming, elegant and full of features to explore and enjoy. From wildlife, to plants and tree's to cute cafes and play parks. A very Victorian way to de-stress and reconnect.
Another great feature of Castle Quarter is its excellent transport links. The town's main bus station is located just a stone's throw away, providing access to all parts of the town and beyond. The town's train station is also just a short walk away, making it easy to commute to London or other major cities.
For those who enjoy a night out, Castle Quarter has plenty of options. There are several pubs and bars in the area, offering everything from traditional ales to craft beers and cocktails. The area also has several restaurants and cafes, offering a range of cuisine from around the world.
Finally, Castle Quarter is a safe and friendly neighbourhood. The area has a strong community spirit, with residents often organising local events and activities. Crime rates in the area are low, making it a great place to raise a family or live alone.
In conclusion, Castle Quarter is an excellent place to live in Bedford. With its prime location, abundance of amenities, excellent transport links, and strong community spirit, it is no wonder why it is such a popular neighbourhood. Whether you are a young professional, a family, or a retiree, Castle Quarter has something to offer for everyone.
Within the Castle Quarter we have a great 3BR Rustic & Charming Victorian House available for Short Term Rentals