A couple weeks ago me and my co-worker visited The Vardo, located close to Bedford town centre, off Castle Road. The Vardo is what Bedford has needed for a long time. It is a gap in the market. Many restaurants don't offer plant based options, so Nadia (manager) opening up The Vardo in early 2020 was perfect for those who strictly eat a plant based diet and struggle to treat themselves to a meal out.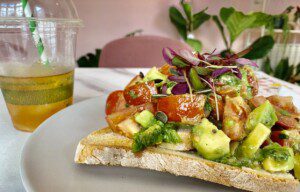 I ordered myself an Avocado smash toast, which was one of the best Avocado on toasts I have ever tried. It contained Sourdough, Garlic, Tomatoes, Avocado, Coriander, Olive oil, Salt & Pepper, Lemon juice and pumpkin seeds, so there was lots of flavour in my meal. They offer so many amazing meals and drinks, the best part is The Vardo has a salad bar which constantly changes so there's always something new to try, and every salad bar gets a free cake!
The Vardo offers so many treats. From Raspberry croissants, to Guiness cake, to Banana biscoff. They also offer amazing cool drinks such as lavender lattes, different flavours of ice teas, and delicious chocolate and coffee frappes.
The Vardo doesn't only offer food and drinks for you to enjoy. There is so much more. Woman's circle classes, Yoga, Meditation, Belly dancing, Crafty and other workshops. This is perfect for if you want to find a new hobby, take part in a new activity, have some fun, make new friends etc. You are able to message The Vardo for more information on anything you're unsure of. Their instagram is @thevardo_gsf.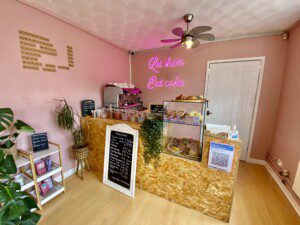 What are you most looking forward to try at The Vardo? Let us know below!