Caldecotte Lake in Milton Keynes offers a variety of recreational activities for visitors to enjoy.
Here are the top five things to do at Caldecotte Lake:
Watersports: Caldecotte Lake is a popular destination for water-based activities. You can try your hand at sailing, windsurfing, kayaking, or canoeing. The lake provides an ideal setting for water sports enthusiasts of all skill levels.
Cycling and Walking: Caldecotte Lake has a scenic perimeter path that is perfect for cycling or leisurely walks. The path offers beautiful views of the lake and surrounding wildlife. You can bring your own bike or rent one from the nearby rental shop.
Fishing: If you enjoy angling, Caldecotte Lake is a great place to cast your line. The lake is home to various fish species, including carp, pike, and tench. Make sure you have the appropriate fishing license and follow the local regulations.
Picnicking and Relaxing: Caldecotte Lake provides a tranquil setting for a picnic or simply unwinding in nature. There are picnic areas with benches and grassy spots where you can lay down a blanket and enjoy the peaceful surroundings.
Wildlife Watching: The lake and its surrounding parkland are teeming with wildlife. Keep an eye out for ducks, swans, geese, and other waterfowl. The area is also home to various bird species, making it a paradise for birdwatchers. Don't forget your binoculars.
These activities offer a range of options to suit different interests and are among the most popular things to do at Caldecotte Lake in Milton Keynes. Remember to check for any specific rules or guidelines that may be in place at the time of your visit.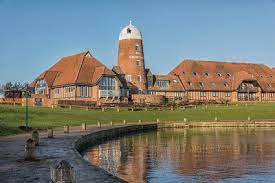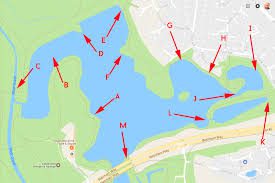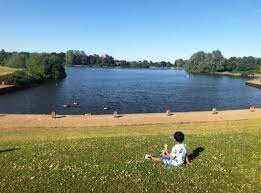 Places to Stay Near Caldecotte Lake:
"Green Award" Executive House in Milton Keynes with a great dining space, spacious garden, pet friendly and parking available on a Short Term Rental