The Terracotta House is an extremely spacious 4 bedroom house located in the village of Clapham, Bedford. There is quick and easy access from the M1 via the A421 or from the A1 via the A603.
There are lots of local amenities within walking distance which include Tesco express, Cafe Piccolo, Jagged Edge Barber Shop and Two Pubs at each end of the village.
It is also an 8 minute drive to Bedford. Bedford town is home to an eclectic range of communities and a host of brilliant amenities. There is a wide range of activities to do along with a new buzzing leisure destination with a choice of great restaurants, bars and a cinema. When you enter the property you will immediately feel secure and at ease as our accommodation provides a position of contentment and security.
It is also an easy 28 minute drive into Milton Keynes Shopping centre, a regional shopping destination with over 190 stores, cafes and restaurants all under one roof. It also features over 200 stalls offering the opportunity to pick up a bargain.
Our Best Stay Promise To You;
Great Communication - Quick, friendly, adaptable and multi-channel.
Personal space and professional service - The team is there to support you and your stay in a fun and professional way.
Specifically designed eco- conscious decor and accommodation - For a sense of calm and freedom; a great place to retreat too, recharge and explore in the morning. 4. Great night's sleep - Using luxury organic spa products designed to improve sleep and invigorate the mind and body, you will have a great night's sleep.
Local knowledge and recommendations- Promoter of local produce, businesses and lifestyle to get a unique local experience.
When you enter the property you will immediately feel secure and at ease as our accommodation provides a position of contentment and security.
The apartment features X4 bedrooms, a bathroom with an upstairs shower and bidet. There is also a utility room and a downstairs toilet combined with a small shower/wet room.
The bathroom features an emerald green tiled wall. Emerald green symbolises balance, harmony, renewal, and growth. As the colour of nature, green embodies life, fertility, and abundance. As a result, it has a soothing effect on the mind and body, inspiring relaxation and feelings of safety. This is an important touch we needed to add to the property as your relaxation during your stay is our top priority.
The spacious living area is perfect for unwinding and catching up on your favourite shows as the property features a large flat screen smart TV, Netflix and unlimited Wifi. We incorporated natural tones within our decor to give a sense of well being and seclusion, and also allowing you to feel safe and secure whilst staying with us. Furthermore there is also a period feel within the house due to its history. Pets are also allowed at an additional cost.
There is X1 double bedroom downstairs, X1 double bedroom upstairs, X1 twin room and a single bedroom. This property is Ideal for travelling corporate teams or a group of friends that want luxury and space. A sofa bed is also in the property.
The kitchen features modern appliances, coffee machine and washing machine. Along with the stove, oven and kettle.
The property features a large front garden, perfect for those summer days making memories. https://booksilva.com/properties/the-terracotta-house-i-extra-large-detatched-house-for-large-groups-i-great-parking-pet-friendly/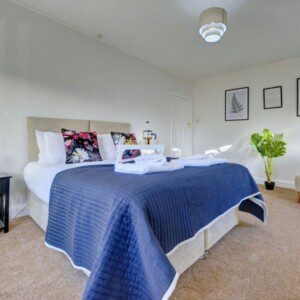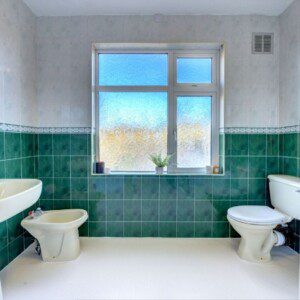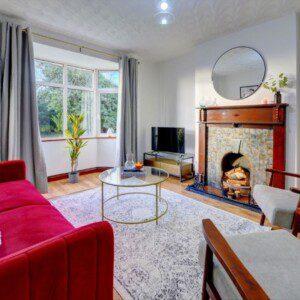 The Terracotta house on Milton Road is located a short 8 minute drive from the busy town centre, so there's plenty to keep you entertained. Here's a few personal favourites for you to try.
The Fox & Hounds 
1 Milton Rd, Clapham, Bedford, MK41 6AP
0.8 miles from the Terracotta House
Open Monday-Thursday 12:00pm-11:00pm Friday-Saturday 12:00pm-11:00pm Sunday 12:00pm-8:00pm
The Fox and Hounds pub is a large cask marque pub which can be found in the village of Clapham. It has a great family - friendly environment and caters to everyone's needs! . From lunchtime bites like the "bacon, brie and cranberry puccia roll" to a "build your own pizza". They offer a range to choose from. This is the perfect place for a date night with pizza and wine or a meal out with the family.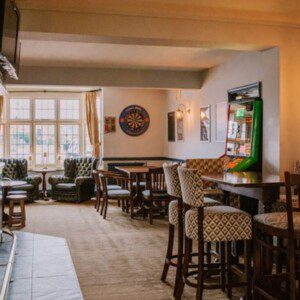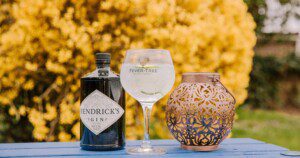 The Horse and Groom
15 High St, Clapham, Bedford, MK41 6EQ
1.4 miles from the Terracotta House
Closed Monday, Open Tuesday-Saturday 12:00pm - 11:00pm, Sunday 12:00pm-8:00pm
The Horse and Groom is an attractive old coaching inn with a brilliant outdoor seating area, with divided seating areas. They have meals ranging from a lunchtime sandwich, to an evening main meals, with a roast on Sunday.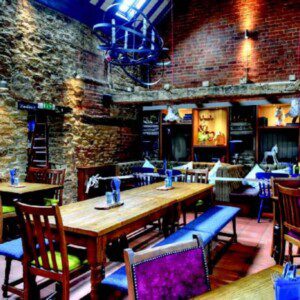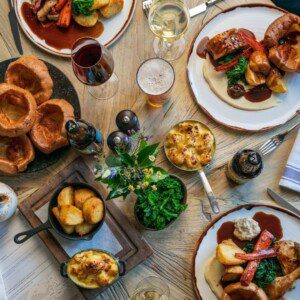 Brewpoint
Cut Throat Ln, Bedford, MK41 7FY
3.0 miles from the Terracotta House
Open Monday-Thursday 8:00am-11:00pm, Friday-Saturday 8:00am-1:00am, Sunday 8:00am-10:00pm
Brewpoint is a state-of-the-art brewing facility with the flexibility to produce the styles of beer that consumers are demanding. With a fantastic outdoor seating area, live great music and events, this venue is perfect for the summertime!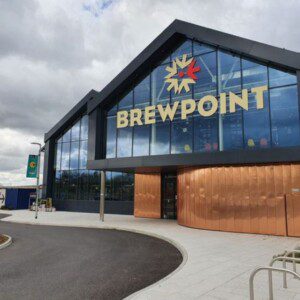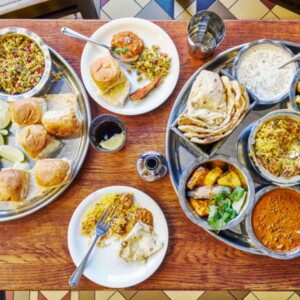 The Bedford Arms
57 High St, Oakley, Bedford, MK43 7RH
1.2 miles from the Terracotta House
Open Monday-Saturday 11:00am-11:00pm, Sunday 12:00pm-7:00pm
The Bedford Arms is located in the village of Oakley. It is a historic village pub with a conservatory, garden full of period features and interest. They offer an outdoor seating area so it is perfect for a beer in the pub garden in the summer!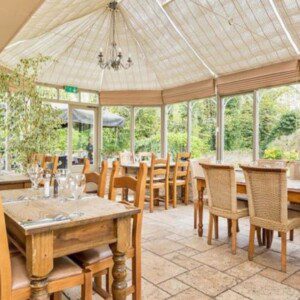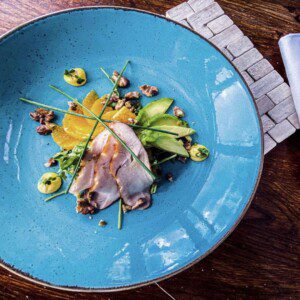 The Swan
The Embankment, Bedford, MK40 1RW
5.0 miles from the Terracotta House
Open for breakfast 7:00am-10:00am, Afternoon tea Monday-Saturday 12:00pm-5:30pm Sunday 12:00pm-4:30pm, Sunday lunch 12:00pm-5:00pm
At the Swan they cook good, honest, flavourful food that is British at its heart. They pride themselves in offering seasonal dishes and work closely with their carefully chosen suppliers to ensure they have the best and freshest products available.