Sleep is an essential function that allows your body and mind to recharge, leaving you feeling refreshed when you wake up. Good sleep also helps the body remain healthy and fight off diseases. Without enough sleep, the brain cannot function properly. This can impair your abilities to concentrate, think clearly and process memories. Work schedules, daily stressors and a disruptive bedroom environment can all prevent us from getting enough sleep. A healthy diet, positive lifestyle habits and a few tips and tricks we have for you can make a big difference. We'll let you in on our secret to obtaining the perfect night's sleep.
Mentioned in our 'Best Stay Promise To You' is a great night's sleep. This is achieved through the use of luxury organic spa products designed to improve sleep and invigorate the mind and body. Allow yourself to unwind and relax, you deserve it.
Featured in all of our properties is the Millies Organics Sleepy Head Pillow Mist. It's perfect for those restless nights where you're tossing and turning. A few sprays of this lavender infused mist and you'll drift back to having sweet dreams. It's been proven that lavender scents help prepare your body and mind for optimum relaxation. Sounds too good to be true? Why not give it a try?
Use code: FREERANGE for 10% off of your pillow mist order today.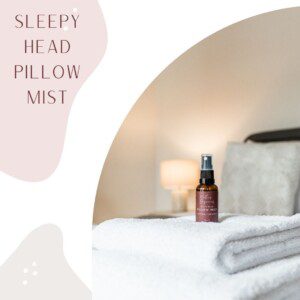 Another amazing Millies Organics product featured in our properties are the MoodPod Diffuser Oils. These are not only perfect for a lovely smelling room, but the scents also have a relaxing element to them. They enable you to feel at ease, just like you're at the spa. Sounds awesome right? As giving you a great night's sleep is our priority, using the Sleepy Head or Sweet Dreams scented oil will both do the trick in allowing your mind to switch off, so you can drift to sleep peacefully. The diffuser oil is also available in an Uplifting scent. This is perfect for waking you up in the morning and getting a workout underway.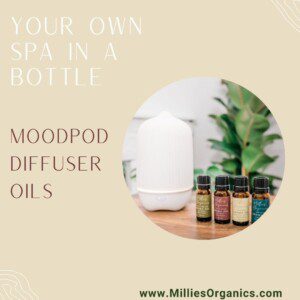 If you're interested in purchasing any Millies Organics products head to https://www.milliesorganics.com/ for more information on how you can be your own self-kindness reminder and how to use these wonderful products that make it easy to take a moment for yourself. 
We understand that staying away from home can be difficult, so we've tried our best in adding special touches to our properties, giving them that home-like feeling. This is to help you feel at ease during your stay. Throw blankets can be found either on the beds or sofas in the properties. They're for you to use whenever you may be feeling anxious or stressed, as they promote a sense of security. This is done by activating the sense of touch, which is referred to as deep pressure stimulation, which induces a feeling of calmness when your body comes into contact with the soft texture of the throw.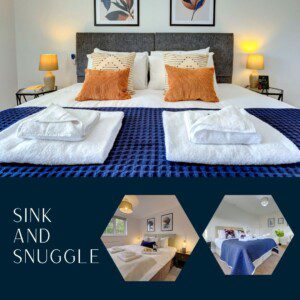 Sleep is the best meditation.