The Caroline; Beautiful two Bed Apartment, offers accommodation in Birmingham, 1.5 miles from Arena Birmingham. This apartment is 2.2 miles from The ICC-Birmingham and from Brindleyplace. When you enter the property you will immediately feel secure and at ease as our accommodation provides a position of contentment and security.
Our Best Stay Promise To You;
Great Communication - Quick, friendly, adaptable and multi-channel.
Personal space and professional service - The team is there to support you and your stay in a fun and professional way.
Specifically designed eco- conscious decor and accommodation - For a sense of calm and freedom; a great place to retreat too, recharge and explore in the morning.
Great night's sleep - Using luxury organic spa products designed to improve sleep and invigorate the mind and body, you will have a great night's sleep.
Local knowledge and recommendations- Promoter of local produce, businesses and lifestyle to get a unique local experience.
The modern living area is perfect for unwinding and catching up on your favourite shows as the property features a smart TV, Netflix and unlimited Wifi. We incorporated natural tones within our decor to give a sense of well being and seclusion, and also allowing you to feel safe and secure whilst staying with us. Pets are also allowed at an additional cost.
The modern features on the smart TV are perfect for allowing you to unwind and indulge in your favourite programmes. Accompany your binge watching with a lovely cup of coffee and get cosy on the sofa. Whatever makes you happy, do it!
The kitchen features modern appliances, coffee machine and washing machine. Along with the stove, oven and kettle.
Towels and bed linen are offered in the apartment. Personal details are also added to the apartment to contribute to your good night's sleep.
Symphony Hall is 1.5 miles from the apartment. Birmingham Airport is 15.3 km from the property. https://booksilva.com/properties/caroline-street-the-hidden-nook-i-eco-serviced-apartment-in-heart-of-jewellery-quarter/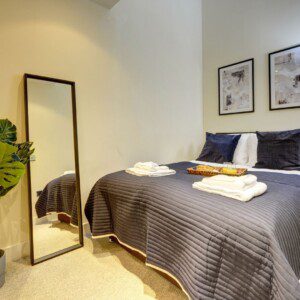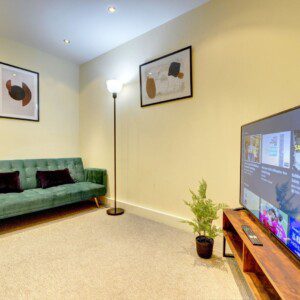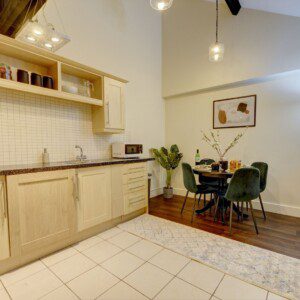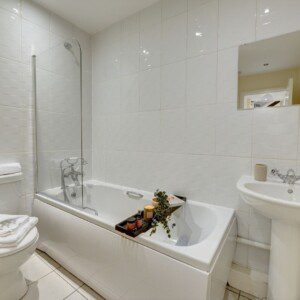 Situated in the heart of Birmingham, there's never a dull moment when staying in the Caroline. Here's a few personal favourite restaurants for you to dine at during your stay.
Cafephillia 
138 Alcester Road, Birmingham, B13 8EE
3.8 miles from Caroline Street
Open Monday-Saturday 8a:00am-10:00pm, Sunday 9:00am-10:00pm
Cafephilia is an independent café with amazing fresh coffee, delicious food and rocking music. They serve premium quality coffee, cakes, breakfast, freshly made smoothies, juices, panini's, salads and sandwiches. They also have a wide range of gluten free, vegan, vegetarian, halal and dairy free alternative options available which is brilliant as they will certainly have something to suit everyone's taste buds.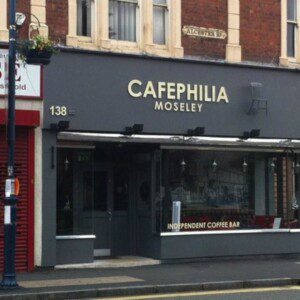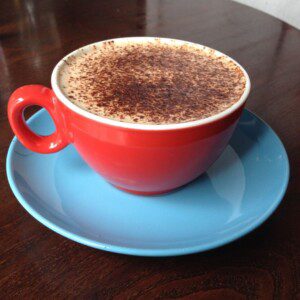 Grand Central Kitchen
7 Stephenson St, Birmingham, B2 4BL
1.9 miles from Caroline Street
Open Monday-Saturday 6:30am-4:00pm, Sunday 7:00am-4:00pm
A small independent restaurant offering a variety of delicious heart warming food ranging from baguettes and sandwiches, panini's, wraps hot and cold, jacket potatoes with a variety of fillings as well as coffee and other hot and cold drinks. This is the perfect place to relax and enjoy some delicious breakfast and lunch food.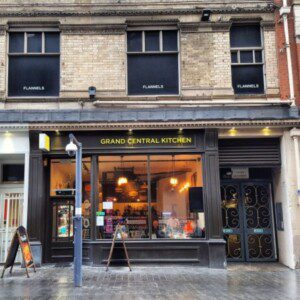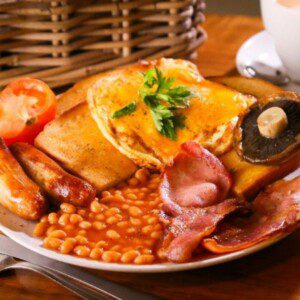 Land Restaurant
30 Great Western Arcade, Birmingham, B2 5HU
0.9 miles from Caroline Street
Open Tuesday-Wednesday 5:00pm-9:00pm, Thursday-Saturday 12:00pm-9:00pm, Sunday and Monday are closed
Land restaurant is a plant based restaurant, land was created with a strong focus on plant focused, seasonal dining. Using only the freshest ingredients, dishes are inspired from around the globe, this restaurant is the perfect place to indulge in while still eating clean, healthy and guilt free with family and friends.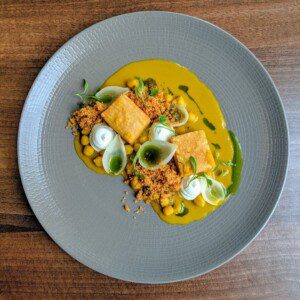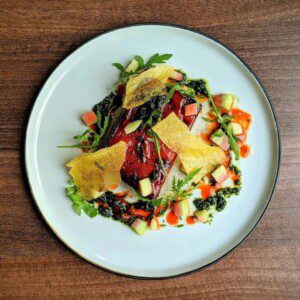 Cucina Rustica
24 Ludgate Hill, Birmingham, B3 1DX
0.3 miles from Caroline Street
Open Monday-Sunday 12:00pm-11:00pm
Cucina Rustica offer's fine dining in the heart of Birmingham Jewellery Quarter, this modern Italian restaurant combines authentic Italian food with a modern twist in an elegant and relaxed atmosphere. This restaurant is the perfect venue for business lunches, tourist stops and fine evening dining. Enjoy both the best Italian restaurant in Birmingham with its fine Italian cuisine and lovely views from its patio.