Snagge Court is a lovely, spacious detached two bedroom house. Specifically designed to be a calm, relaxing and comforting space that you can retreat to. Based in Marston Moretaine, located on the A421 , there is easy access to Bedford and Milton Keynes. This property is ideal for people who appreciate their own space and natural surroundings. Located close to the property is Marston Vale Country Park and Nature Reserve. 
An easy 20 minute drive into Milton Keynes Shopping centre, a regional shopping destination with over 190 stores, cafes and restaurants all under one roof. It also features over 200 stalls offering the opportunity to pick up a bargain. 
It is also a 17 minute drive to Bedford. Bedford town is home to an eclectic range of communities and a host of brilliant amenities. There is a wide range of activities to do along with a new buzzing leisure destination with a choice of great restaurants, bars and a cinema.
When you enter the property you will immediately feel secure and at ease as our accommodation provides a position of contentment and security. 
Our Best Stay Promise To You; 
Great Communication - Quick, friendly, adaptable and multi -channel.

Personal space and professional service - The team is there to support you and your stay in a fun and professional way.

Specifically designed eco- conscious decor and accommodation - For a sense of calm and freedom; a great place to retreat too, recharge and explore in the morning. 

Great night's sleep - Using luxury organic spa products designed to improve sleep and invigorate the mind and body, you will have a great night's sleep.

Local knowledge and recommendations- Promoter of local produce, businesses and lifestyle to get a unique local experience.
The living space and decor has been designed to give a sense of relaxation, calm and belonging. We have clean and modern decor to help de-clutter your senses along with natural tones giving a sense of well being and seclusion. The modern living/ dining area is perfect for unwinding and catching up on your favourite shows as the property features a large flat screen smart TV,  Netflix and unlimited Wifi. 
We've incorporated colours to make you feel relaxed and at ease during your stay. This is important as we want you to unwind and set yourself up for the perfect night's sleep. In the living area there's an emerald green sofa. Emerald resembles abundance, prosperity and growth within all aspects of life. It's also associated with being a calming tone as it helps relieve stress. Mustard tones are present in the twin room and we've chosen this colour specifically for the bedroom as it's the place where you need to be at peace the most. Mustard is perfect for a relaxing environment as it's a soothing colour.
The kitchen is fully equipped with modern appliances, a coffee machine and washing machine. The property also features a spacious garden with outdoor furniture and a small patio area. Perfect for those summer months and barbeques.
The property features X2  double bedrooms (which can be double or twin rooms) , a bathroom with a bath and a downstairs W/C. Our mattresses have luxury upholstery and firm comfort all contributing to your great night sleep. This property is perfect for groups and families. Around the clock assistance is available. Pets are also allowed at an additional cost.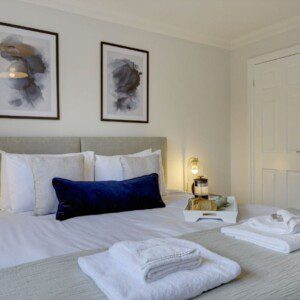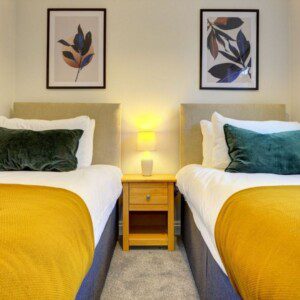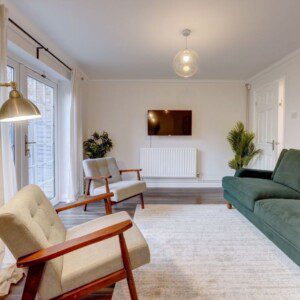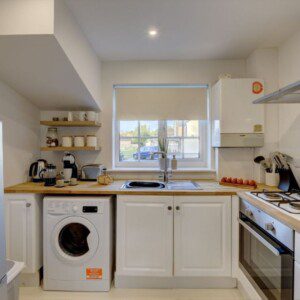 There is dedicated parking directly outside the property for X2 - X3 cars. There is also an Indian restaurant directly opposite named 'Lounge India' which also offers takeaway service.  The nearest airport is Luton Airport (24.5 km) and the property offers a paid airport shuttle service.
We've listed some amazing places for you to visit during your stay here in Bedford. We hope you love them as much as we do.
Lounge India
171 Bedford Road, Marston Moretaine, MK43 0LE

262 ft from Snagge Court

Open Monday - Thursday 5:30pm - 11:00pm Friday - Sunday 5:30pm - 11:30pm
An exceptional Indian restaurant specialising in Indian and Bangladeshi food you won't be disappointed in. They have a varied menu perfected using authentic cooking methods to guarantee you enjoy dishes you won't forget. Takeaway option is also available with an applicable discount of 10% if you use their collection service.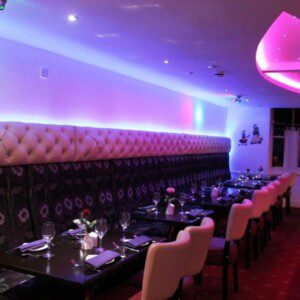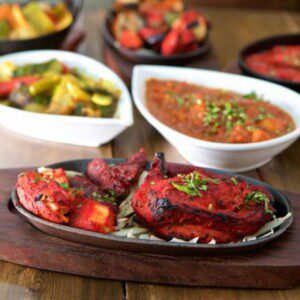 Town & Gown 
27 Bedford Road, Marston Moretaine, MK43 0ND

0.6 mile from Snagge Court

Open Monday - Friday 8:00am - 4:30pm Saturday 9:00am - 4:00pm Sunday 10:00am - 3:00pm
A coffee shop can be so many wonderful things such as a quick pit stop in the morning or a place to collect yourself accompanied by a book or laptop, but most importantly it's somewhere that makes you feel good. Town & Gown is a great place to grab lunch as they sell a range of different sandwiches and pastries.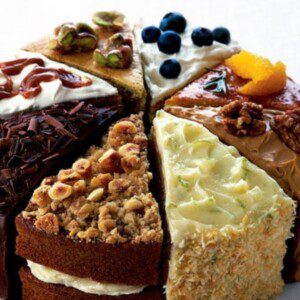 The Bell
2 Bedford Road, Marston Moretaine, MK43 0ND

0.7 mile from Snagge Court 

Open Monday - Thursday 12:00pm - 3:00pm 5:30pm -  11:00pm Friday - Saturday 12:00pm - 12:00am Sunday 12:00pm - 8:00pm 
Busy village pub serving meals in the lounge and bar. There is a beer garden and ample parking. There are also occasional beer and cider festivals held in the lounge. The Bell is a family friendly pub offering excellent food and a selection of ales, lagers and wines. Service is also great. On those colder nights, you can huddle together outside as there's heated outdoor seating.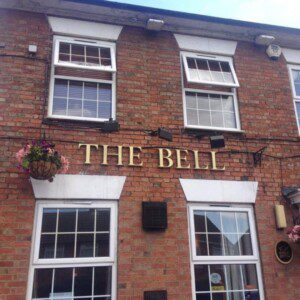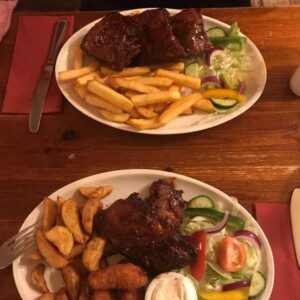 Moreteyne Manor
Woburn Road, Marston Moretaine, MK43 0NQ

0.9 mile from Snagge Court

Open Tuesday - Saturday 12:00pm - 10:00pm
A family run restaurant and wedding venue. Not only is it one of the best restaurants in the area, Moreteyne Manor is also well-established as one of the top wedding venues for local couples looking to get married in style. You're guaranteed an experience you'll never forget. With the finest cuisine and exceptional hospitality in one of the most picturesque settings in England, it's the perfect venue for all types of occasions. Whether you're looking to get married or dine at one of the finest cuisines, Moreteyne Manor is the perfect place for you.