Apartment 81 at The Atrium is a beautiful executive apartment which is a perfect place to rest, retreat and explore from. The apartment is set in Milton Keynes in the Buckinghamshire region, with The Centre MK and HM Courts & Tribunals Service nearby.
The Central Milton Keynes shopping centre is minutes away; a regional shopping destination with over 190 stores, cafes and restaurants all under one roof. It also features over 200 stalls offering the opportunity to pick up a bargain. Milton Keynes bowl is also close by (5km) so there are vast opportunities to go exploring. 
When you enter the property you will immediately feel secure and at ease as our accommodation provides a position of contentment and security.
Our Best Stay Promise To You;
Great Communication - Quick, friendly, adaptable multi-channel.

Personal space and professional service - The team is there to support your stay in a fun and professional way.

Specifically designed eco-conscious decor and accommodation - For a sense of calm and freedom; a great place to retreat too, recharge and explore in the morning.

Great night's sleep - Using luxury organic spa products designed to improve sleep and invigorate the mind and body, you will have a great night's sleep.

Local knowledge and recommendations - Promoter of local produce, businesses and lifestyle to get a unique local experience.
The living, dining space and kitchenette are integrated giving a cosy feel to the apartment. There are comfortable spaces to dine, chill and unwind in. We incorporated natural tones within our decor to give a sense of well being and seclusion, and also allowing you to feel safe and secure whilst staying with us.
Each kitchen features a dishwasher, modern appliances, coffee machine and washing machine. Along with the stove, oven and kettle. The modern living area is perfect for unwinding and catching up on your favourite shows as the property features a large flat screen smart TV, Netflix and unlimited Wifi.
The property features X1 double bedroom with an extra large king size double bed (which can be made twin). There is a quiet and secluded high end shower room,  perfect to relax and soothe the mind and body.  Personal details are also added to the apartment to contribute to your good night's sleep.
Pets are also allowed at an additional charge.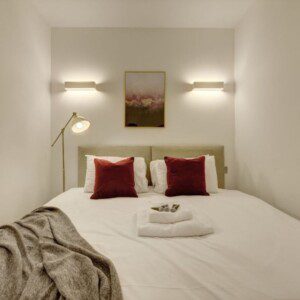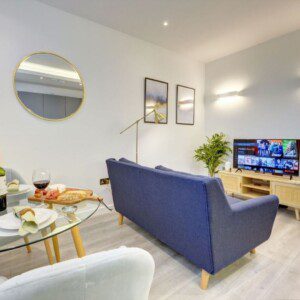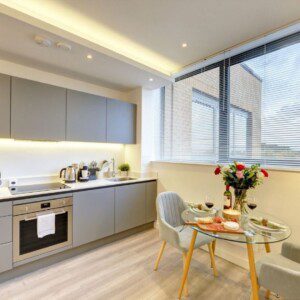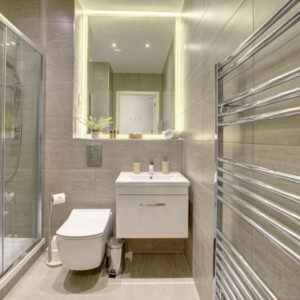 Click here to book : https://booksilva.com/properties/silva-apartment-81-executive-apartment-pet-friendly-free-parking/
There is dedicated parking directly outside the property for X2 - X3 cars. The nearest airport is Luton Airport (41km) and the property offers a paid airport shuttle service.
The airport isn't the only thing close to this property. There's many leisure activities to explore during your stay, but no need to spend your time researching, we've done the work for you. There's so much to do to keep you entertained from restaurants and cafes to cinemas and bowling alleys. There's something for everyone. 
Wagamama
7 Sunset Walk, Milton Keynes, MK9 3PD

1.7 miles from Silva 81

Open Monday - Sunday 11:00am - 10:00pm
'Kaizen', meaning good change, is the philosophy of Wagamama, which shapes every dish they create. It encourages them to dive into their creative side and explore new ways to make all they do better. They've designed a unique way of eating, bringing the fresh, nourishing flavours of Asia to all.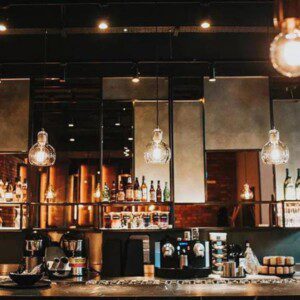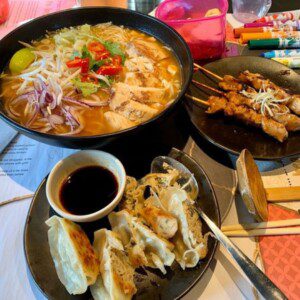 Carlo's Coffee Bar
378a Midsummer Blvd, Milton Keynes, MK9 2EA

1.9 miles from Silva 81

Open Monday - Friday 8:15am - 2:30pm
Carlo's is a family run business aiming to provide the best coffee in Milton Keynes. They also serve quick, tasty lunches and homemade cakes. Head on over to Carlo's and grab a cup of coffee to start your morning right. What are you waiting for?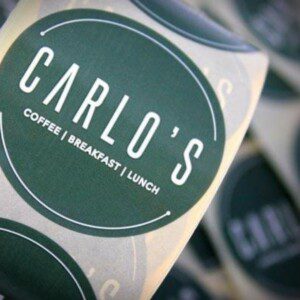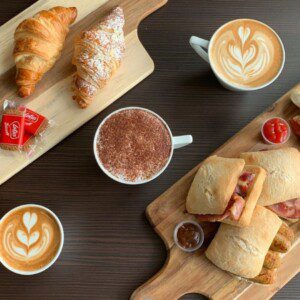 The Woodside Cafe
Foxhunter Drive, Suite 777 MK Business Centre, Linford Wood, MK14 6GD

0.4 miles from Silva 81

Open Monday - Friday 7:30am - 3:30pm Saturday 9:00am - 1:00pm
There's a delicious new menu at The Woodside Cafe featuring a full English breakfast served Monday - Friday between 8:30am - 11:00am and Saturday morning from 9:00am - 12 noon. This is no ordinary cafe. Catch Jonathan Cowan a Psychic Medium for an individual, telephone, group & audience reading. Their milkshakes are to die for. A personal favourite is their Kinder Bueno milkshake. What's yours?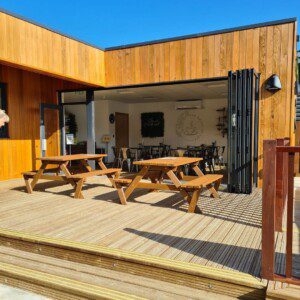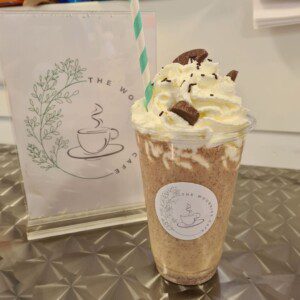 Cineworld
Xscape, Marlborough Gate, Milton Keynes, MK9 3XS

1.8 miles from Silva 81

Open Monday - Sunday 9:30am - 12:00am
Cineworld is a multiplex cinema chain showing the latest international blockbusters in 2D and 3D formats. They have a midweek special where you can get popcorn and a drink of your choice at a discounted price. You can also view movies on their superscreen, where movies look like masterpieces. As the cinema is located within the Xscape complex, there are a range of restaurants to choose from after enjoying the film of your choice. What beats a movie you love followed by a tasty meal out?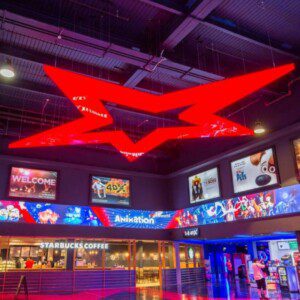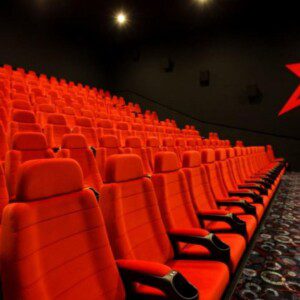 Hollywood Bowl
Xscape, Marlborough Gate, Milton Keynes, MK9 3XS

2.2 miles from Silva 81

Open Monday - Sunday 11:00am - 12:00am
There's 18 lanes to bowl along, a secluded VIP area, an American inspired diner, a welcoming bar and a fun-filled amusement area. Strike it lucky at the Hollywood Bowl Milton Keynes centre today. Play a game on their hi-tech lanes and find great deals on food and drink. It's the perfect place for happy memories with friends and family.