National Prosecco day is a day to celebrate the sensational summer months with a glass of bubbling fizz. Who doesn't love a glass of fizzing Prosecco. Whether it's a birthday celebration, anniversary or event, the bottle of sparkle is always pulled out. National Prosecco Day is a celebrated every year on August 13th. It was founded by Riondo Prosecco. It was chosen to be on this day due to it being the height of summer. Prosecco was named after the Italian village of Prosecco, which is also named after the Prosecco grape.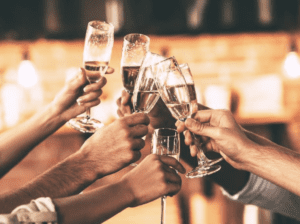 Did you know?
The first spelling of Prosecco was "Prosecho".  It is a white Italian whine with elegance and class along with strong fruity and floral fragrances. Prosecco is produced only in certain areas of Italy, between Veneto and Friuli Venezia Giulia regions. In the past, the grape used to make Prosecco was called both Prosecco and Glera. The thin-skinned green grape has been grown in the Veneto and Fruili regions of northern Italy for hundreds of years.
Top 15 facts about Prosecco 
It is more popular than champagne.
It has fewer calories than wine.
The cork can reach 25mph speed.
Not all prossecos are sparkling.
Millennial brits are the biggest Prosecco drinkers.
It can only be produced in certain areas of Italy.
It taste best in a certain glass.
Its good for your health.
Its a cheap drink to buy.
It gives you less of a hangover.
Did you know there are only 9 additional grapes that can be added to a bottle of Prosecco, including:
Pinot Bianco
Verdiso
Perera
Glera Lunga
Bianchetta
Trevigiana
Chardonnay
Pinot Noir
Pinot Grigio
The Lane
Fancy a glass of bubbly in Bedford? Visit the Lane a Cosmopolitan coffee, wine and cocktail bar in Castle Bailey Gardens. They include a variety such as;
Cocktails

Champagne 

Live music 

Terrace sessions

Good vibes
Are you looking for a good vibe and glass of bubbly?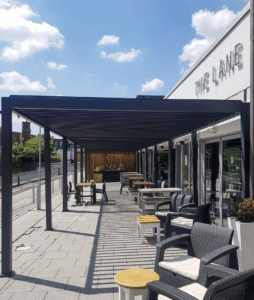 They include outdoor seating so when its a hot summers day you can sit outside and enjoy the view with a glass of prosecco in hand. Or if its a group of you, you have the option to get a full bottle? Why not and get into the summer spirit?
Cocktail favourites include Pornstar Martinis, Blue Lagoons and Strawberry Daiquiris. They also serve a variety of food such Mexican big burgers, house nachos along with a vegan option to so there is something for everyone!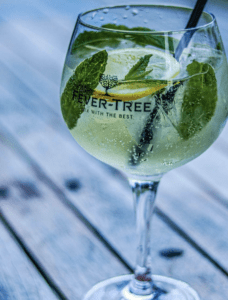 This is a perfect way to celebrate national Prosecco Day. A day that brings people together because lets admit, we all love Prosecco right?
Reviews at the Lane
"Lovely drinks and cocktails and friendly staff. Did a deal for fiver fest - 2 margaritas for £5! Would definitely come back."
"Very clean swanky bar, the staff are very friendly cocktails were amazing, great value, totally recommend if you live in Bedford or are if you are just visiting you must visit."
"Went here last night for the first time. Had a great night out with friends. Friendly atmosphere. Great cocktails at a very reasonable prices."
Ways you can celebrate National Prosecco Day
Have a barbecue in your back garden with family and friends with Prosecco!
Go out for a meal and share a bottle of Prosecco.
Make a Prosecco tower in your garden for you and your friends.
Have a Prosecco party.
Take a selfie with a glass of Prosecco and post to social media.