Leyburn Road; Beautiful four Bedroom house, offers accommodation in Birmingham, 10 miles from Arena Birmingham. This house is 8.4 miles from The ICC-Birmingham and from Brindleyplace. When you enter the property you will immediately feel secure and at ease as our accommodation provides a position of contentment and security.
Our Best Stay Promise To You;
Great Communication - Quick, friendly, adaptable and multi-channel.

Personal space and professional service - The team is there to support you and your stay in a fun and professional way.

Specifically designed eco-conscious decor and accommodation - For a sense of calm and freedom; a great place to retreat too, recharge and explore in the morning.

Great night's sleep - Using luxury organic spa products designed to improve sleep and invigorate the mind and body, you will have a great night's sleep.

Local knowledge and recommendations- Promoter of local produce, businesses and lifestyle to get a unique local experience.
The modern living area is perfect for unwinding and catching up on your favourite shows as the property features a smart TV, Netflix and unlimited Wifi. We incorporated natural tones within our decor to give a sense of well being and seclusion, and also allowing you to feel safe and secure whilst staying with us. Pets are also allowed at an additional cost.
The kitchen features modern appliances, coffee machine and washing machine. Along with the stove, oven and kettle.
Towels and bed linen are offered in the house. Personal details are also added to the house to contribute to your good night's sleep.
Symphony Hall is 8.7 miles from the house. Birmingham Airport is 3.8 miles from the property.https://booksilva.com/properties/leyburn-road-large-executive-contractor-house-short-term-let-pet-friendly-i-eco-serviced-accommodation/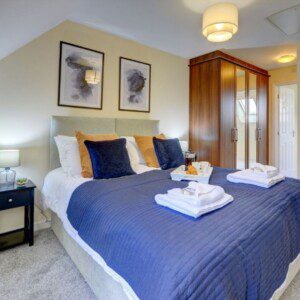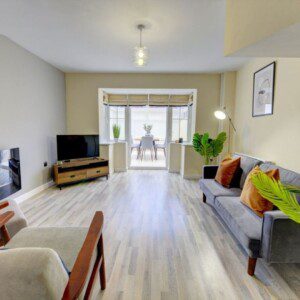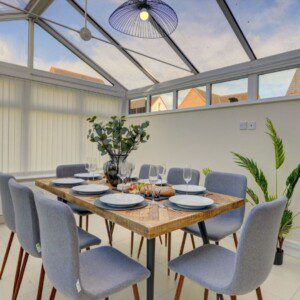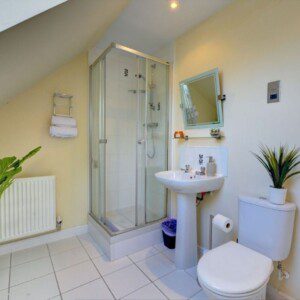 You're in for a good time when staying at Leyburn Road as Birmingham has some of the best spots for fine dining. Here's a few suggestions for you to have a look at.
Hengata
106 High Street, Birmingham, B17 9NJ
9.7 miles from Leyburn Road
Open Wednesday-Saturday 9:00am-11:00pm, Sunday 9:00am-9:00pm, Closed Monday-Tuesday
Hengata is a cozy restaurant and coffee shop in Birmingham, offering amazing fresh food. Whether it's a first date, brunch day with your mates or dinner with a loved one Hengata has got the perfect atmosphere. Whilst the food is a strong focus they also serve a range of delicious drinks to pair perfectly with your meal.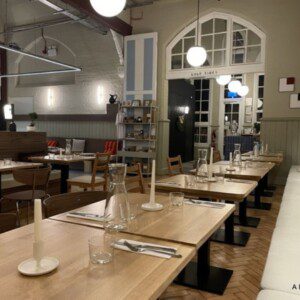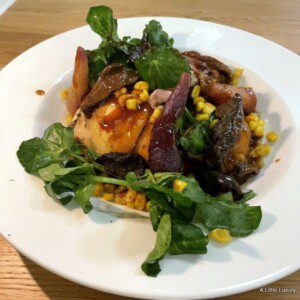 Tierra
53 Frederick Street, Birmingham, B1 3HS
9.7 miles from Leyburn Road
Open Monday-Thursday 5:00pm-10:00pm, Friday-Saturday 12:00pm-12:00am, Sunday 12:00pm-10:00pm
At Tierra it's all about the tacos! Expect traditional Mexican tacos, small plates all cooked to perfection. When it comes to drinks they offer both local and Mexican beers, natural wines and margaritas. If this sounds right up your street then grab some friends and head over to Birmingham Jewelry Quarter and enjoy some amazing tacos while sipping or some traditional Mexican beers or margaritas!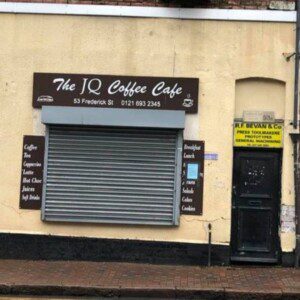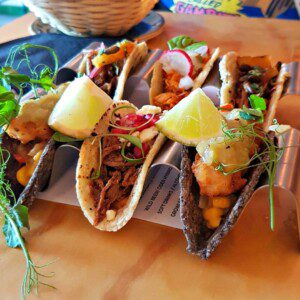 Tiger Bites
34 Stephenson Street, Birmingham, B2 4BH
10.1 miles from Leyburn Road
Open Monday-Thursday 5:00pm-9:00pm, Friday-Saturday 12:00pm-9:00pm, Sunday 12:00pm-6:00pm
At Tiger bites it's all about fast, fresh and flavorful food, the bao buns are made fresh each morning. There's a small but perfectly made menu that reflects the size of the restaurant whilst still providing enough variety to suit every customer needs, also not to mention that its an open kitchen so you can watch your food being prepared.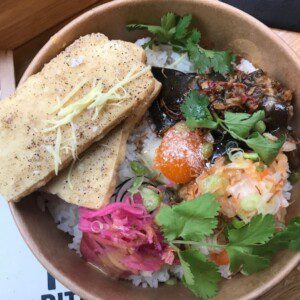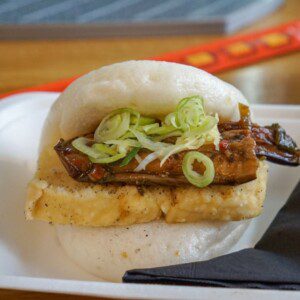 Hampton Manor
Shadowbrook Lane, Birmingham, B92 0EN
6.0 miles from Leyburn Road
Hampton Manor is a fabulous hotel and restaurant offering great food and amazing wines. From afternoon tea in the stunning lounge area, delightful and delicious cocktails in the bar and wine tasting there is no doubt that Hampton Manor is the perfect place with the perfect atmosphere for a romantic dinner or a business lunch.