We all need caffeine, especially on a Monday morning before work. We're all so used to grabbing one from a drive thru somewhere, however as today is International Coffee Day I wanted to support our local businesses by sharing their coffee shops in this blog! What better time to share them than as the days are getting colder and we have 6 months of autumn/winter to look forward too!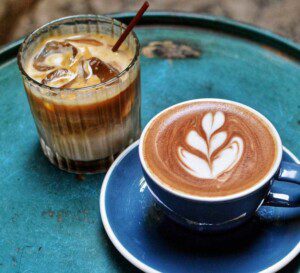 Best Coffee shops/cafes in Bedford:
The Longholme Cafe - The Embankment Longholme Boating Lake, MK40 3QF. They have everything from lattes and Espresso Macchiatos, to Fry-Ups and sandwiches, to cakes and scones. The best part about The Longholme Cafe is they are vegetarian friendly!
Coffee With Art - Bedford High Street, MK40 1NN. They have everything from Espressos and Americanos, to Fish burgers and grilled chicken burgers, to a dreamy chicken roast. Coffee With Art is vegetarian friendly, with vegan and gluten free options.
The Mill Yard Coffee Shop - 1 Mill Yard, MK40 3HD. They have everything from iced coffees and cappuccino, to fry ups and bacon baps, to sandwiches and salads. The Mill Yard Coffee Shop also has vegetarian options such as; Crushed avacado on toast with poached egg and full English Vegetarian breakfast.
Best Coffee shops/cafes in Milton Keynes:
Bagota Coffee Company - 4 Rillaton Walk, The Hub. They have everything from single origin coffee Arabica, Suarez, Colombia and tasting notes - Sweet caramel and chocolate, to Avocado Caprese salads and Veggie baguettes, to cakes and pastries.
Upper Regency Cafe and Bistro - 222 Upper Fifth Street, MK9 HR. They do everything from rich coffees, to scrambled eggs baguette with ham & mature cheddar cheese, to tuna melt paninis. They do vegetarian and vegan options also!
The Green Elephant Cafe - 381 Midsummer Blvd, MK9 3HP. They do everything from iced coffee and speciality rainbow lattes, to vegan sausage rolls, to vegetarian burgers. This is the perfect cafe for any vegans and vegetarians out there!
What's your favourite coffee?!