This Friday the 6th August is International Beer Day! Perfect way to start off the weekend! Thinking of where to celebrate, have a couple beers with friends and kick off the weekend? I am excited to tell you all about brewpoint!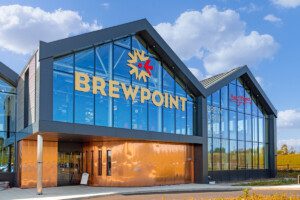 Brewpoint has 140 years of history. They are a state-of-the-art brewing facility. They are able to produce the styles of beer the consumers are demanding. They are focused on quality over quantity, with an evolving beer range that places a premium on flavour. Brewpoint was created for you to eat, drink, shop, have a coffee and just overall gather with friends and family to catch up and have the best time!
Brewpoint beer garden has plenty of outdoor seating so you can make the most of the remainder of summer, featuring everything from live entertainment, comedy nights and this summer sports. You are able to enjoy Brewpoint's Taproom Day and Evening Menu outside in their garden Monday - Wednesday 8am - 10pm.
Brewpoint's stylish beer garden houses a mighty pizza oven. Their pizzas are crafted from freshly-made dough and topped with in-house tomato base. Stunning artisanal oven cooks all their pizzas from fresh at a high of 290°. All their pizzas are available with a gluten free base. Their pizza menu is available, Thursdays 5pm - 9pm, Fridays and Saturdays 12pm - 10pm and Sunday 12pm - 6pm.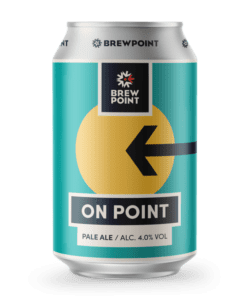 Fancy enjoying a pint at home instead? Have other plans and won't be able to enjoy a pint this Friday? No worries, Brewpoint have got you! Head over to their website now to shop their own brand cans! They are sold for as little as £2.50 - £3.50. Alternatively you can buy a pack of 16 for £16.50, or a pack of 12 for £30.00.
You may be wondering how International Beer Day begun? It all started in US, California, In 2007 when a man named Jesse Avshalomov decided that beer and its all of it's makers deserved a day to be honoured. The founder took public poll, which decided that the first Friday of August will be the day to honour Beer and all its hard workers.
There are three purposes to this day. Gather with friends and enjoy a beer, to celebrate the people who brew and serve it and to celebrate the beers of all nations and cultures. The month of August was chosen due to its summer weather and distance from other beer celebrations.
What is your favourite beer? Let us know below!