The Clement; Beautiful Two Bed Apartment, offers accommodation in Birmingham, 200 metres from Arena Birmingham. This apartment is 300 metres from The ICC-Birmingham and 500 metres from Brindleyplace. When you enter the property you will immediately feel secure and at ease as our accommodation provides a position of contentment and security.
Our Best Stay Promise To You;
Great Communication - Quick, friendly, adaptable and multi-channel.
Personal space and professional service - The team is there to support you and your stay in a fun and professional way.
Specifically designed eco- conscious decor and accommodation - For a sense of calm and freedom; a great place to retreat too, recharge and explore in the morning.
Great night's sleep - Using luxury organic spa products designed to improve sleep and invigorate the mind and body, you will have a great night's sleep.
Local knowledge and recommendations- Promoter of local produce, businesses and lifestyle to get a unique local experience.
The modern living area is perfect for unwinding and catching up on your favourite shows as the property features a large flat screen smart TV, Netflix and unlimited Wifi. We incorporated natural tones within our decor to give a sense of well being and seclusion, and also allowing you to feel safe and secure whilst staying with us. Pets are also allowed at an additional cost.
Our eco-conscious decor and accommodation will help put your mind at ease and enable you to relax. Sustainable interior has numerous health benefits. It can help with air purification, which means reduced exposure to chemicals linked to indoor health problems such as headaches and asthmatic reactions. The property is airy and spacious, giving you good amounts of natural light. This is important, especially in the winter months as it can help ward off seasonal depression.
We really care about your mental well-being, so have done our best to ensure this is your happy space where you can recharge. Natural light can also improve sleep and since mental health and sleep often connect to one another, we have just the thing to help you even more. It's our Best Stay Promise To You to guarantee a good night's sleep and we achieve this by using Millies Organics. These are luxury, natural spa products designed to improve sleep through calming your mind and body. You can also binge your favourite films on Netflix on our smart TV. After all, nothing beats snuggling up on the sofa to watch a film you love.
The kitchen features a dishwasher, modern appliances, coffee machine and washing machine. Along with the stove, oven and kettle.
Providing access to a balcony, this apartment comes with 2 separate bedrooms and bathroom with a bath and shower. Towels and bed linen are offered in the apartment. Personal details are also added to the apartment to contribute to your good night's sleep.
Symphony Hall is 500 metres from the apartment. Birmingham Airport is 13 km from the property.
Pets are allowed at an additional charge.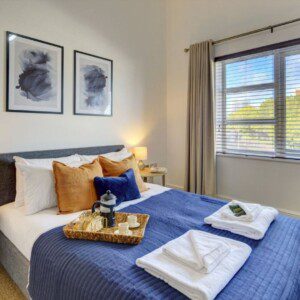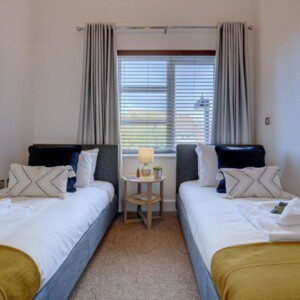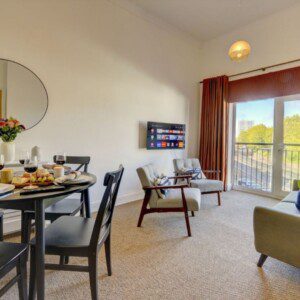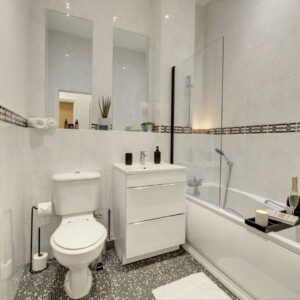 Clement Street is located in the heart of Birmingham, so you'll never miss out on the entertainment. If you're stuck for things to do, here's a few suggestions.
Stackz Burger Shack
The Flapper Kingston Row Cambrian Wharf, Birmingham, B1 2NU

0.2 miles from Clement Street

Open Wednesday 4:00pm - 10:00pm Thursday - Friday 4:00pm - 9:00pm Saturday 12:00pm - 9:00pm Sunday 4:00pm - 9:00pm
Indulge in the most tasty burgers in Birmingham. A range of different buns and toppings to choose from, there's something for everyone. There's always a great atmosphere and a welcoming crowd, so perfect for a joyous night out.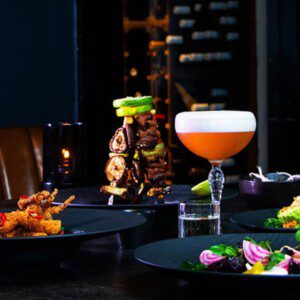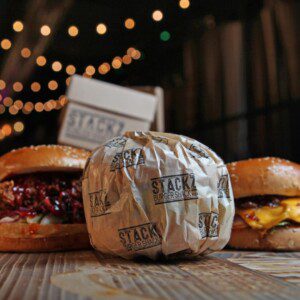 PERIOS Brindleyplace
The Waters Edge, 14T Brindleyplace, Birmingham, B1 2HL

0.2 miles from Clement Street

Open Monday - Thursday 11:00am - 10:30pm Friday - Saturday 11:00am - 11:00pm Sunday 11:00am - 10:00pm
PERIOS is a Tex-Mex restaurant with colourful murals offering tacos and fajitas, plus beer and cocktails. Drawn from decades of history and culture, Tex-Mex is a cuisine like no other. It's vibrancy is not to be missed, so get ready for the fiesta that PERIOS brings. They offer 7 different flavours to level up your Tex-Mex experience. You're guaranteed to find just the one to tickle your taste buds. Come along with your high spirits and sombreros!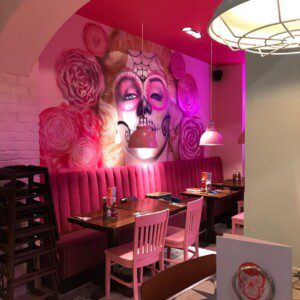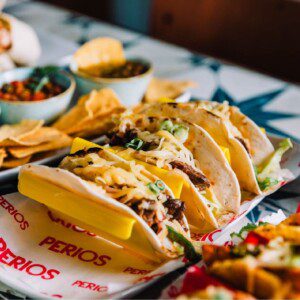 Caffe Nero
Four Brindleyplace, Birmingham, B1 2JP

1.0 mile from Clement Street 

Open Monday - Friday 7:00am - 7:00pm Saturday 7:30am - 7:00pm Sunday 7:30am - 6:00pm
Casual coffee shop chain with a menu of Italian-style light dishes and specially blended drinks. From sourcing through to production and paper cup recovery, Caffe Nero are dedicated to having a positive social and environmental impact through their initiatives they lead. KeepCups are available for purchase in every coffee shop, as plastic reduction is their main ethic. It's a very popular coffee shop with a chilled, laid-back vibe. Perfect to relax and enjoy a book in.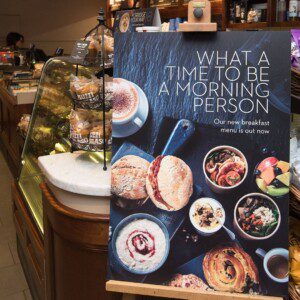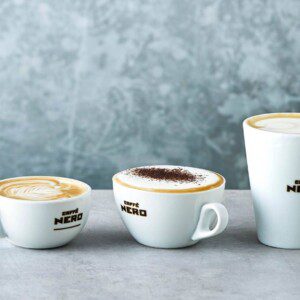 The Alchemist 
The Water's Edge, Brindleyplace, Birmingham, B1 2HL

1.0 mile from Clement Street

Open Monday - Wednesday 10:00am - 12:00am Thursday 10:00am - 1:00am Friday - Saturday 10:00am - 2:00am Sunday 10:00am - 12:00am
Every cocktail is created with an obsessive eye for detail to ensure they're made to perfection. Watch the magic unfold before your eyes. They serve glorious food inspired by worldwide cuisines, so enjoy classic dishes, with options suitable for vegans and vegetarians with an Alchemist twist. Stop by for a light lunch of a three course meal.